CheekyLovers.com has a pretty dumb name, and that's about as gentle as our criticism of this site is going to get. The site layout is way too simple and sparse, and it's honestly hard to find what you're going to end up doing here. It's all about letting ladies message men for free, which is nice, but it's a desperate ploy to try and boost up their ratio of women to men–which as far as we can tell, is pretty darn low.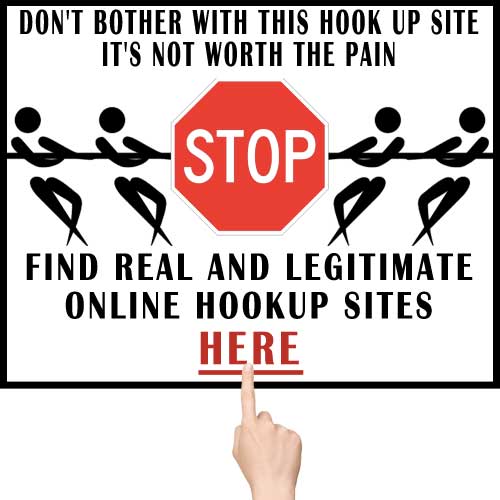 The site is just not active enough. This has a lot to do with the overall look of the site sexualizing women way too much, which is going to end up turning ladies off and away from the site. If you're a lady that wants to join this site, you'd have to pretty desperate to jump into this mess. There are just way too many guys here, and that's going to end up making them all the more cross about not being able to get laid. In our opinion, this site is a really big waste of time.
We weren't happy with our CheekyLovers results.
We ended up spending a total of a month on our CheekyLovers review, and during that time, we sent out a total of 50 messages. It wasn't exactly enjoyable, because it was a very boring site to use. Their messaging system has a lot to be desired, and for guys, it does cost money to subscribe and actually send out those messages.
From those 50 messages, we ended up with 150 responses. How is that even possible? You have to understand that this site just doesn't have anything close to a spam filter on your online inbox, and that means that you're going to have a constant barrage of spam messages flooding it.
There's no way to really control this, which is why this site really was frustrating for us. It became even more frustrating when we realized we couldn't get a single real woman to go on a date with us, which made this site essentially useless to us entirely.
That's right–we didn't get laid at all on CheekyLovers. We can't even say that we were surprised, but judging by all the spam mail we got, someone got busy…in the backend of building bots, and getting off on that, if nothing else.
There aren't any good features.
It's important for us to be able to find something fun to do in between talking to ladies on these kinds of sites, but with this site, there's nothing. It's way too basic, and way too boring.
In our opinion, it's severely lacking in a good messaging system. This means that you're going to end up having very few options in actual messaging, and mostly, you're going to end up with a ton of spam mail. See: our results.
It was a nightmare to wade through, and not something that we wanted to end up spending a ton of time on in the future. It's just plain not worth it, and our results really did end up showing that.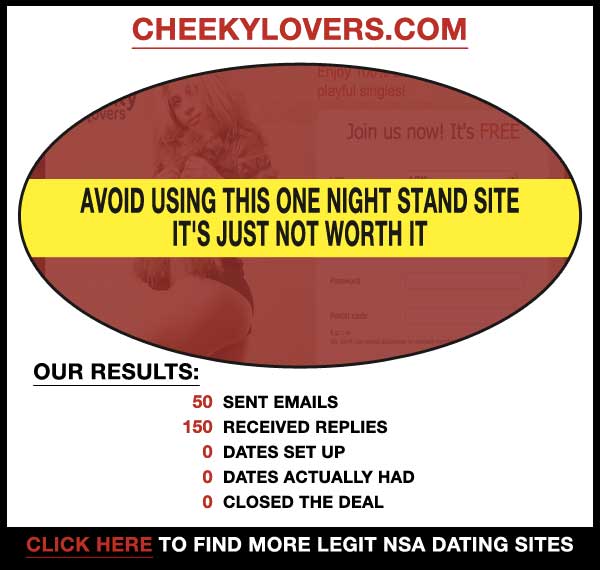 Don't try CheekyLovers. Subscribing on this dating site was a BIG MISTAKE. You should try one of the best dating sites here
With CheekyLovers.com, you're going to be bored.
This is a site that, in our opinion, needs a major overhaul if it's ever going to stand at the top. CheekyLovers is just not fun right now, and it really is lacking in the kind of activity that a site needs to get you laid.
That's why you should be checking out our number one site instead, and that's FreeHookups.com. Give it a shot, and you're going to have a lot of chances to meet women online that do want to sleep with you.