Flirt.com certainly has been around for awhile, but that doesn't make it a top site. It tries to appeal to the ladies by saying that they can message for free, but one glance at the site makes that really not worth it. It's just not very active, and trying to bring in more women is more or less a lesson in futility. They need to amp up their game in advertising first and foremost, if they want to build their site.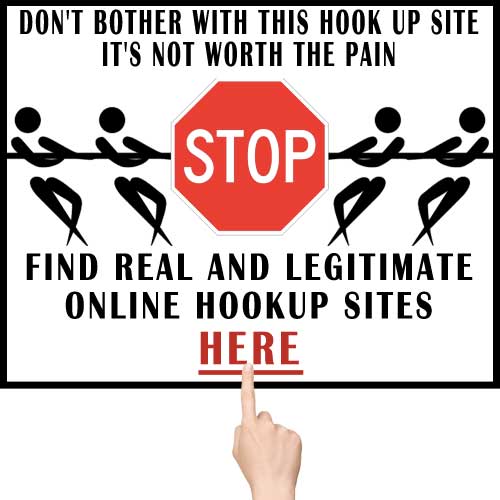 After spending time here, it became readily clear that Flirt was basically a copy of some of the other sites that are on our wall of shame. That's not any way to make them work better, nor is it any way to bring in more options for you to get laid. It's basically just a way to make you really frustrated, because it's yet another site that's just not going to make it their priority to help you get laid. Their promises are all useless; you won't be able to really meet women on a site like this, as far as we've seen.
With our Flirt results, we were really not happy.
There's not much going on with our Flirt review, and that's because this particular site is pretty darn dead in the water. We were bored and disappointed in the month that we spent on this site, and that meant that those 50 messages that we sent out were more or less pointless to us. We couldn't wait to get away from this particular site, honestly.
From those 50 messages, we ended up with 150 messages in our inbox. This was really annoying to us, because it was very obvious by this point that it was all spam. This kind of turnaround in spam messages along is something that's only going to end up frustrating someone experienced, and confusing the heck out of a newbie trying to use this site.
We clearly didn't get a single date from this site, let alone an offer. We also didn't get a single woman that wanted to end up sleeping with us, so there was ultimately no point to us spending a good amount of time on this particular site. It was basically just a mess from start to finish, and it's our opinion that it's not even trying to improve.
The features were no good.
Wasting time on features that are this sparse isn't our idea of fun. With Flirt.com, you're not going to end up getting much of anything other than an antiquated, insecure messaging system.
Their search tools for finding different women are also really not good enough, and they really didn't give us enough to work with in the profiles. You'll barely know anything about these ladies.
With all of this weighing you down, this ends up being a site that's just plain not worth it. You'll have a hard time even getting a single woman to talk to you outside of the bots that are floating around.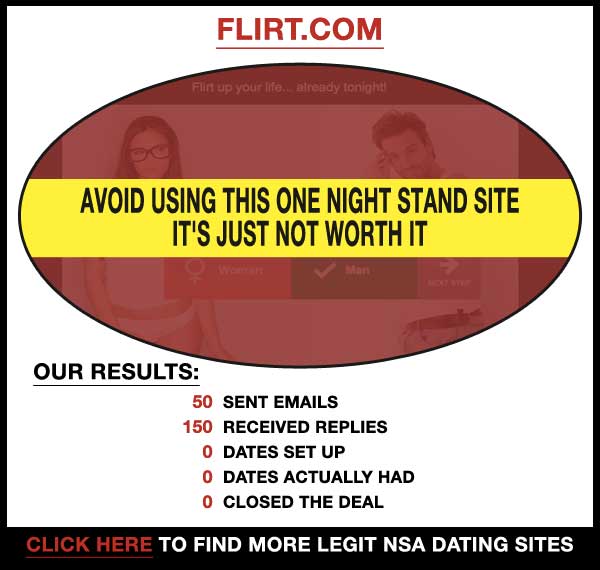 Don't try Flirt. Subscribing on this dating site was a BIG MISTAKE. You should try one of the best dating sites here
Our Flirt.com review wasn't fun at all.
We were really not impressed with Flirt.com, and we have a hard time imagining that you're going to like it, either. It just didn't end up performing at all for us, and after a thorough glance through it, we can see that it's just a copy of some of our other shamed sites.
Instead of wasting your time on here, you should be checking out our favorite site, and that's FreeHookups.com. We know that you'll be able to have a great time there, and based on our results, it's going to be a blast!